Transform your space with an easy DIY gallery wall.
What is a gallery wall, you ask? A "gallery wall" is a space on the wall where you organize important memorabilia in a sophisticated arrangement that can be a focal point in any room or corner of your home. There are many ways to create a gallery wall, using a variety of subjects. You don't have to be a designer to pull this off, however - we will offer some inspiration photos and tips to get you started!
A gallery wall improves the empty space on your walls, or can clean up preexisting clutter. Some sense of consistency is required when choosing pieces for your space - whether that stems from the artwork and photos or the frames, size and shape, the pieces should all feel like they can connect as one larger piece of art.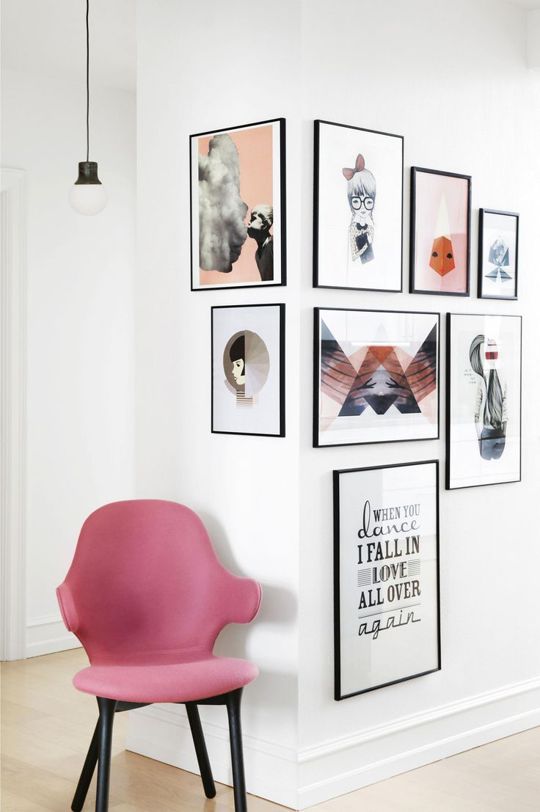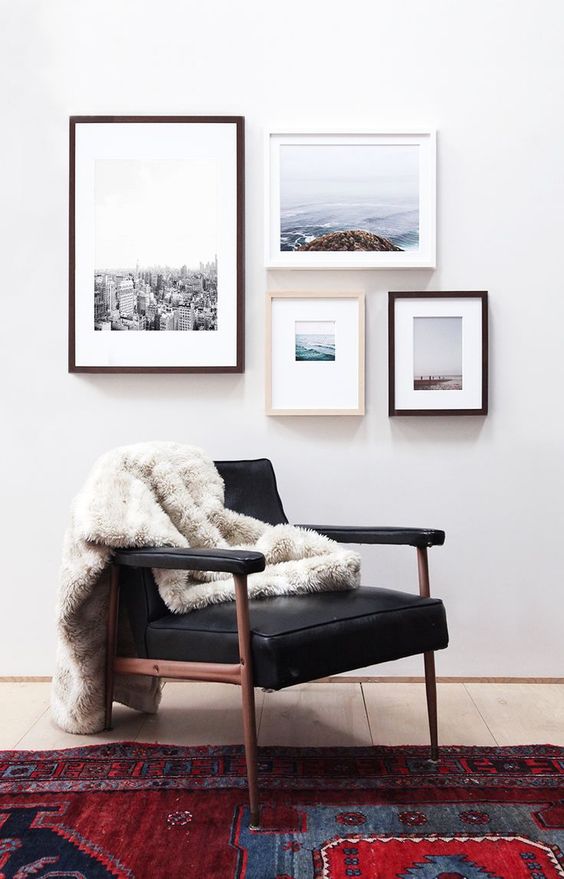 Gallery walls make sense of random photos, frames, posters, art and even old clocks or trinkets. A photo ledge is a great way to layer your pieces and create a line of consistency.
Gallery walls bring a fun ambiance to the kids room and provides an opportunity to showcase their talents in an organized way.
Don't overthink it and don't overdo it - just allow the pieces to come together! Try and find the common thread throughout your prints, consider going through old photos and having them resized.
Spring is a great time to refresh your space, so if you already have a gallery wall - try changing it up! As you evolve, your surroundings should too, incorporate new pieces or selections that inspire you and your family.
You don't need to break the bank to achieve these designer looks, and remember if you ever need help - stop by the studio to chat with our design team, we are always here to help.
photos found on Pinterest, you can follow Rumor Designs at www.pinterest.com/rumordesigns